Heavy Civil Construction
At Redside Construction, we have completed a wide range of high-quality heavy civil construction and general public works projects. We've built just about everything over the years, from utilities to parks to infrastructure projects; even driving ranges; zoo exhibits; and custom homes. Our main office is located on Bainbridge Island, WA, and we have operating yard locations in Bremerton, Quincy, and Tacoma. Our team has been working together on hundreds of highly technical construction projects for over three decades, over which we have gained the extensive knowledge and experience needed to get the job done on time, safely, and within budget.
Our Public Works Projects Include, But are not limited To: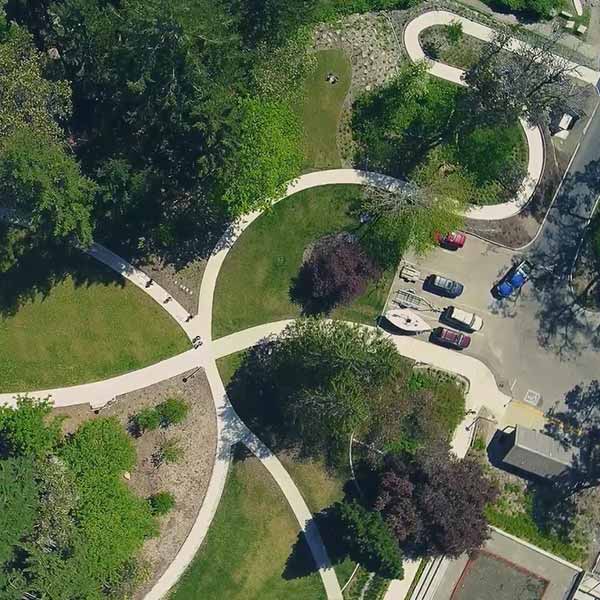 Parks & Public Structures
Whether we are building a new park, building a wall, or constructing a building in a public space, our team strives to perform at the highest level of craftsmanship possible to create a space the public can use and enjoy.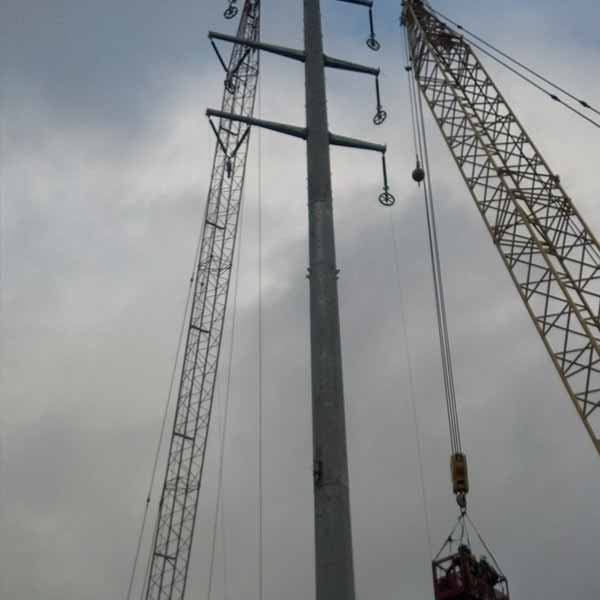 Utilities
We have performed many different types of pipeline and utilities work, including but not limited to lift stations; wastewater treatment plant construction; major outfalls and CSO systems, potable water systems; high voltage power line support foundations; storm water systems, dry fire dock utilities, and marina dock utility systems.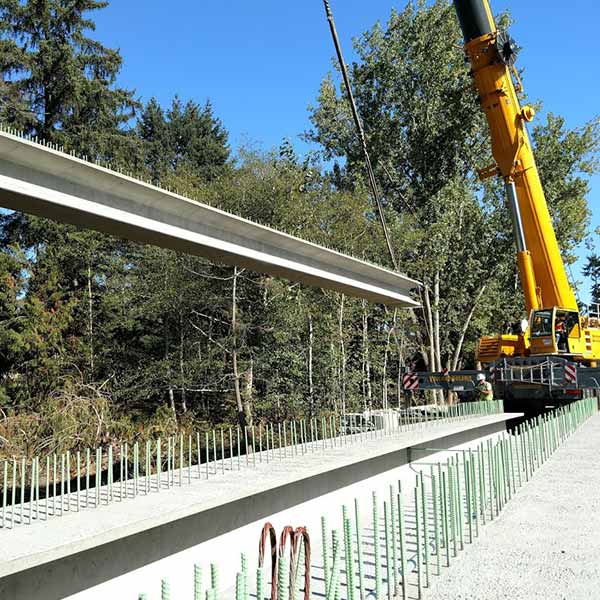 Bridges & Infrastructure
Our team has extensive experience constructing bridges, roads, general infrastructure projects, and a variety of land-based buildings & structures. These projects include bridges; park facilities; retaining walls; soldier pile walls; pile driving projects; driving ranges, and public buildings.
Our infrastructure projects have included bridges, roads, wastewater treatment facilities, and more. These projects are extremely beneficial to a community and help improve safety, health, and quality of life. Our team is proud to have been trusted to work on a number of infrastructure projects throughout Washington state.
Other Services
Crane Work
Pile Driving
Road Work
Bulkhead/Retaining Walls
And More
For more information about our heavy civil construction services, or to get started working on your next project, contact us today at
206-317-6400.

Visit Us
Redside Construction
600 Winslow Way E #237
Bainbridge Island, WA 98110
Hours
Mon: 8:00 AM - 5:00 PM
Tue: 8:00 AM - 5:00 PM
Wed: 8:00 AM - 5:00 PM
Thu: 8:00 AM - 5:00 PM
Fri: 8:00 AM - 5:00 PM