Marine Construction
When it comes to work on barges and marine equipment, hydraulic structures, dredging, dams, pile driving, marines, and any type of work on the waterfront, Redside Construction provides both experience and cost efficiency. We own our own fleet of marine equipment, including barges; cranes; long reach excavators w/ Dredgepack GPS systems; and vessels to perform any job in the waters of Washington State. We operate on both sides of the mountains and can perform work on any water body regardless of location, from freshwater to saltwater. We have operations and/or yard locations in Bremerton, Quincy, and a marine yard in Tacoma; and our main offices are located on Bainbridge Island.
Our Marine Construction Services Include, But are not limited To: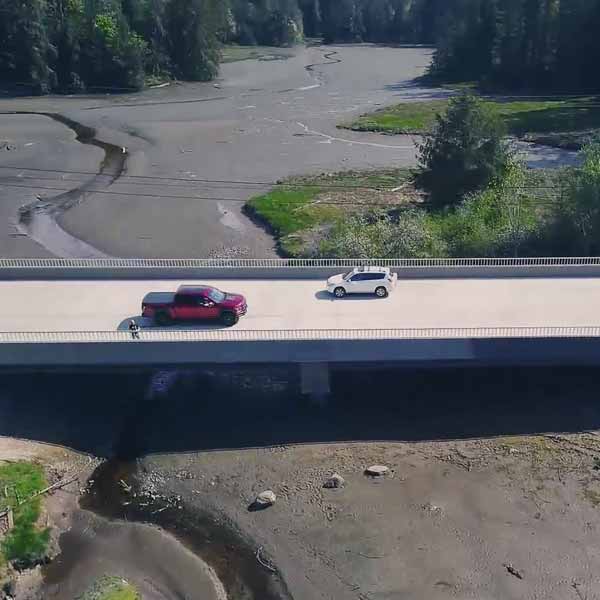 Bridges
Our team has extensive experience constructing bridges and marine structures, from "standard" to unique. We have also performed work on many large and unique marine structures, including caissons for dams, marine foundations, hydraulic gates for the Federal Government, large design/build floats, ferry terminals & overwater buildings, and more.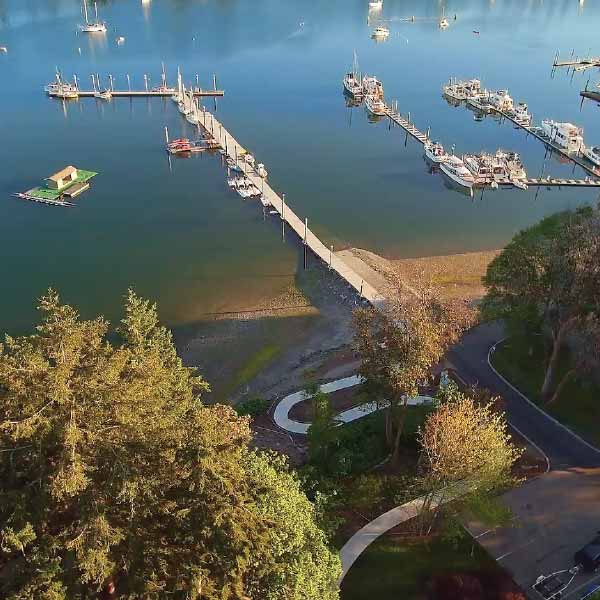 Piers, Docks, Wharves & Marinas
Our team has completed hundreds of piers, docks, wharves, marinas, ferry terminals, pile driving projects, and other overwater projects for four decades. Our portfolio of projects include projects performed for both Public and Private Owners in Washington, Oregon, and Alaska.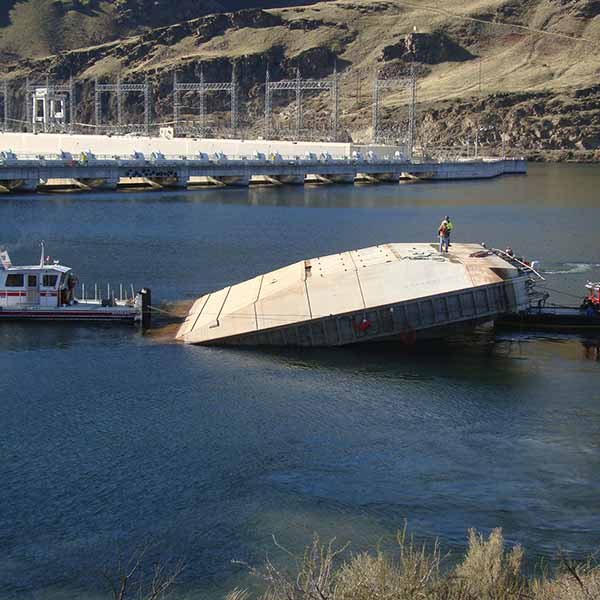 Hydraulic Structures & Dam Projects
We perform work on hydraulic structures and Dam projects primarily with the Federal Government, including the Army Corps of Engineers and Bureau of Reclamation.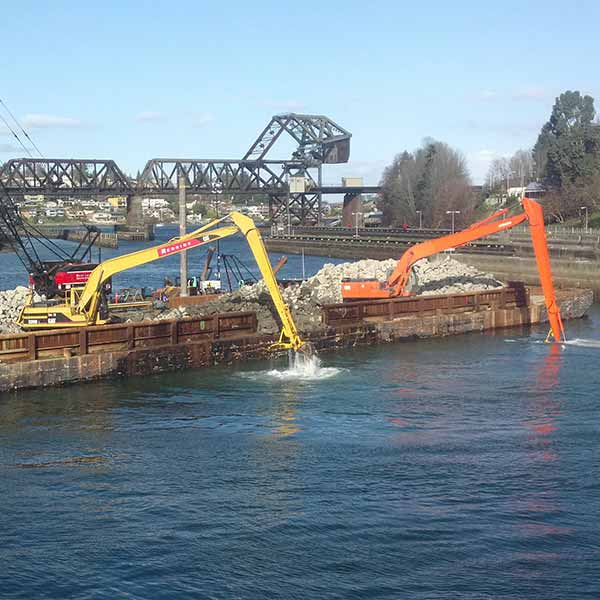 Dredging, Marine Demolition & Remediation, & Environmental Projects
We perform marine demolition, remediation, clam suspended clamshell dredging, and dredging via 68' long front excavators from barges. We have barges that can operate in saltwater or freshwater in the Pacific Northwest. All of our dredging machines use RTK-based GPS "Dredgepack" locating systems for improved accuracy and selective in-water excavation and dredging. We have performed many projects which have required excavation and disposal of contaminated sediments, pier removal and disposal, shoreline restoration projects, marine capping and beach nourishment projects, and environmental remediation jobs, all performed in Puget Sound, the Columbia, on lakes, and major rivers.
For more information about our experience in marine construction and the services we offer, contact us today at


Visit Us
Redside Construction
600 Winslow Way E #237
Bainbridge Island, WA 98110
Hours
Mon: 8:00 AM - 5:00 PM
Tue: 8:00 AM - 5:00 PM
Wed: 8:00 AM - 5:00 PM
Thu: 8:00 AM - 5:00 PM
Fri: 8:00 AM - 5:00 PM